Some customer want to strengthen cooling to VESC by adding a fan, some customer may already notice that there is a feature for fan function in 75v/300A VESC poject. Only if your vesc(75v/300A project) can provide extra power supply for the fan, you can also enjoy this new feature. Then how to use it in correct way?
This blog is going to take Ubox V2 as example to show you the feature step by step.
As one of Ubox V2's unique feature, there's already 12v power circuit for fan, so there's two applications.
Application1:
 Connect your fan in 12v fan port's 12v and GND pin, then the can will be on/off as Ubox v2 on/off. Here is the wiring picture.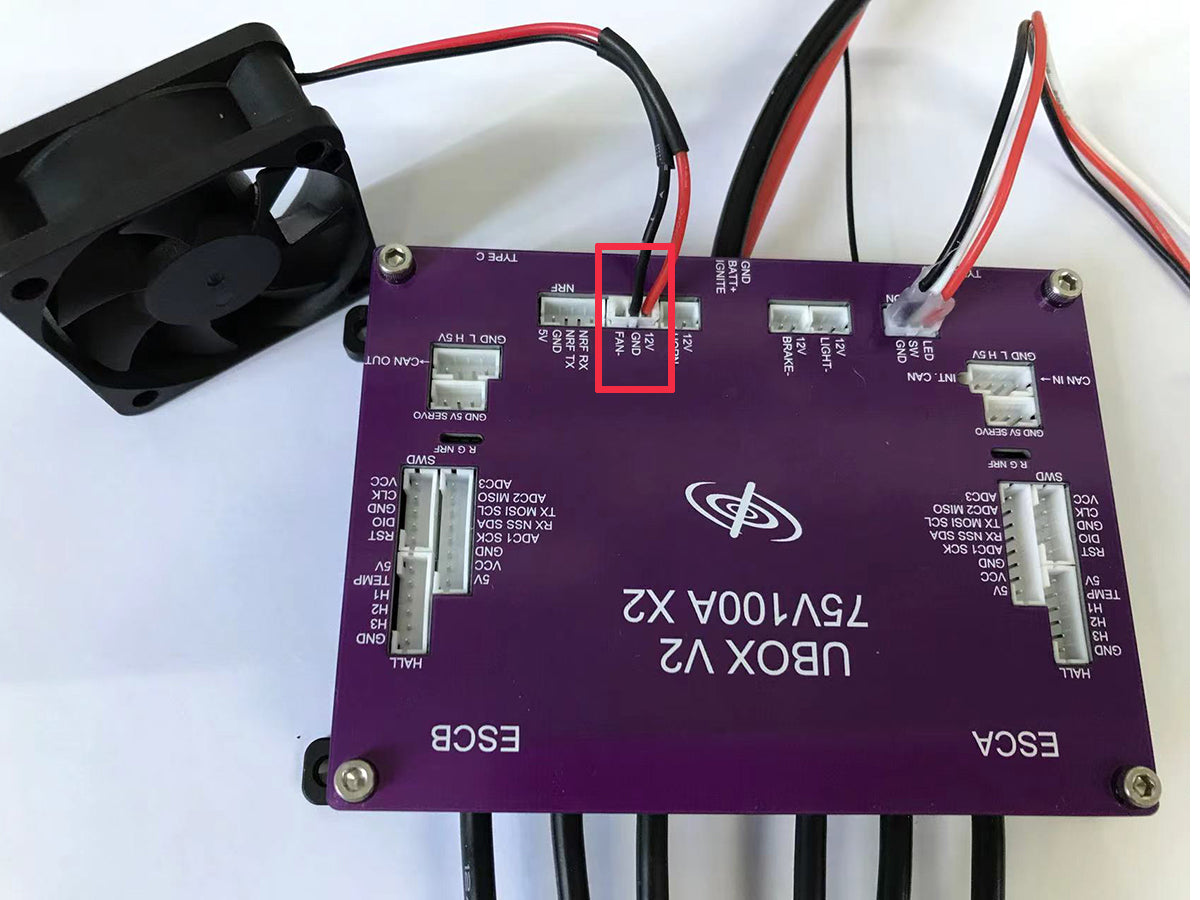 Application 2:
Connect fan in 12v fan port's 12V and -Fan pin, then you can control the fan work via vesc firmware in vesc tool setting, here is wiring and setting pictures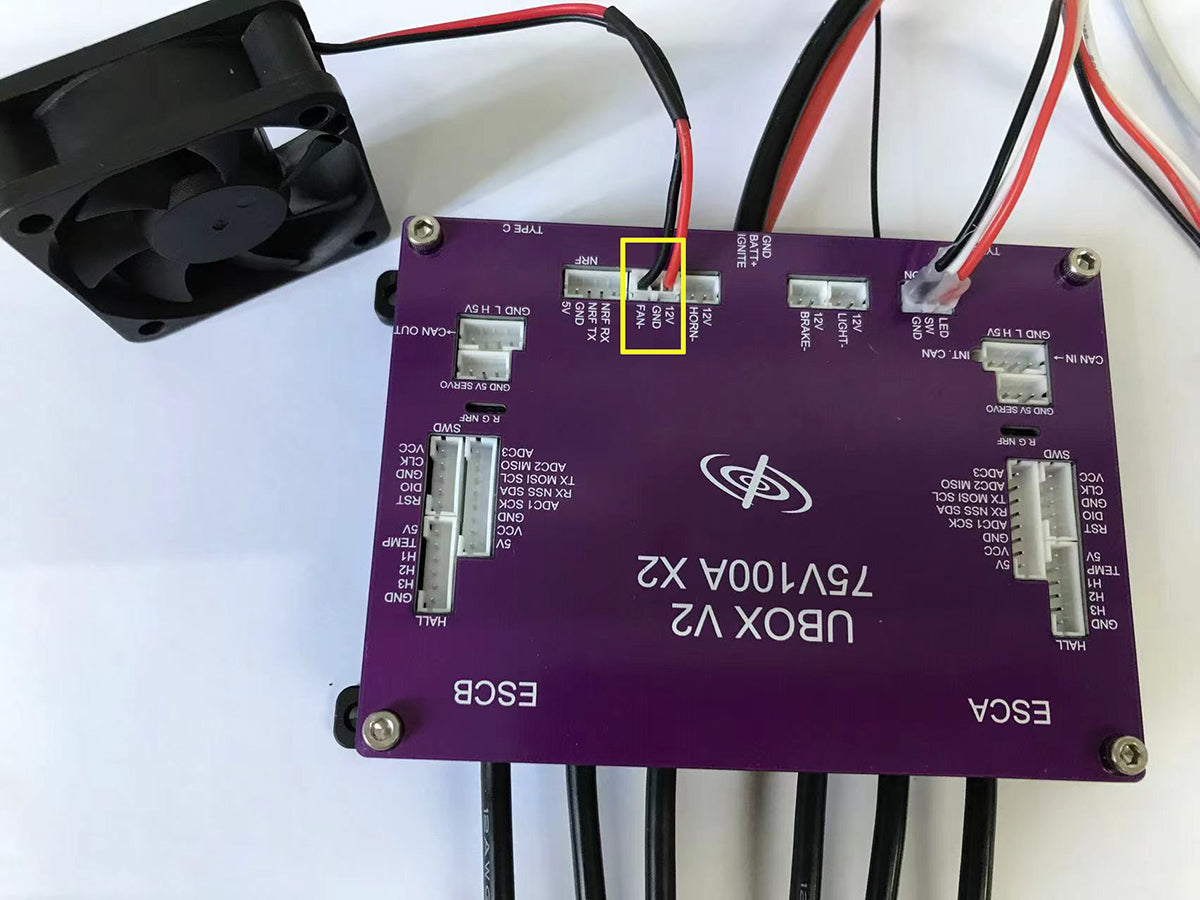 Now connect your Ubox V2 with your PC VESC tool . Do this setup in Ubox V2 ESCB.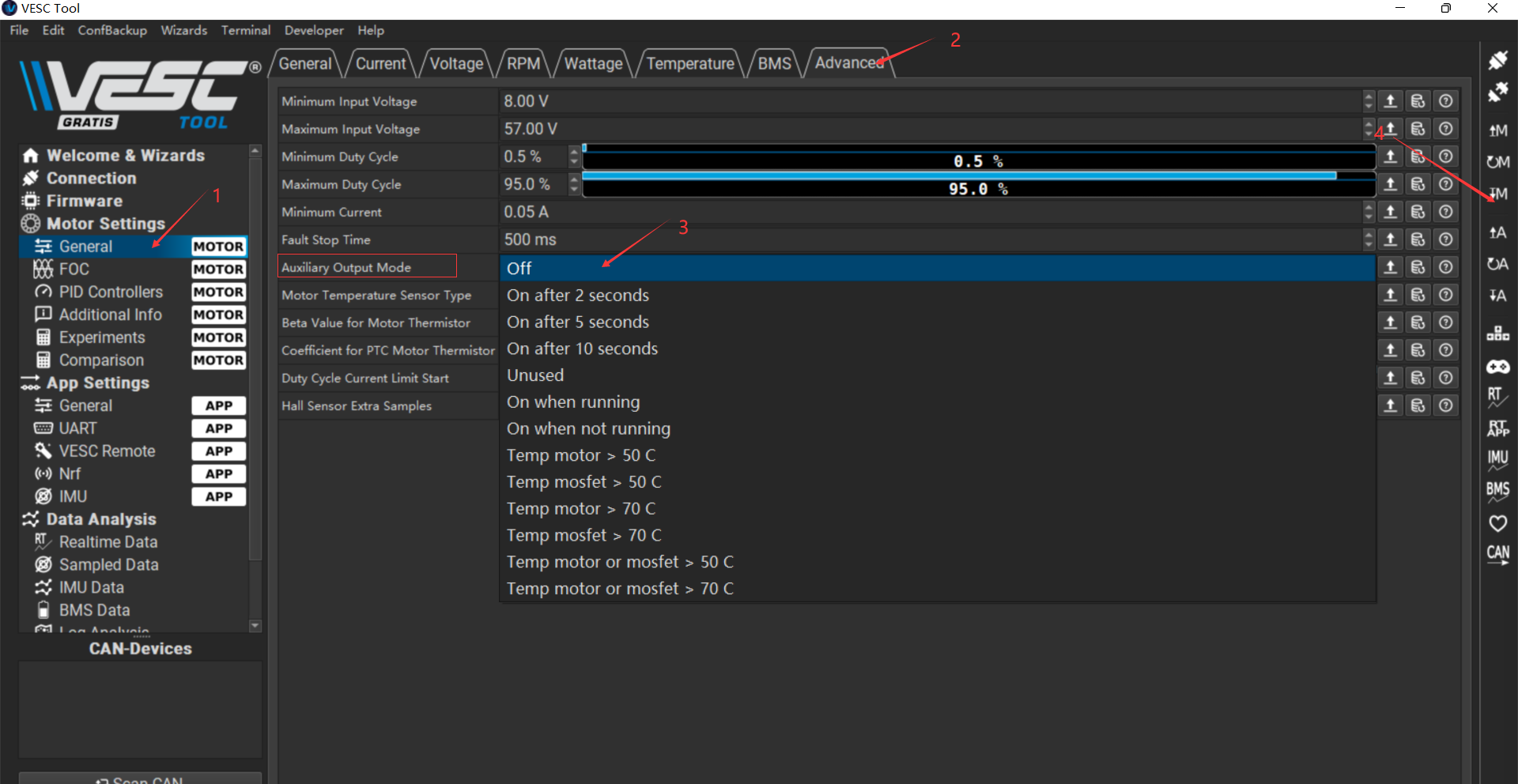 Notes: Choose whatever work mode you like for it. It's very intelligient, even you can choose the fan to be on/off as the temperature going. 
If you have interest in the mini fan in above picture, get it here.