The vesc 5.3 firmware is finally released after a long time waiting, this is a good news, but also bring a puzzle for some customers :why my remote won't work now, it works well before?
That's because: the new 5.3 firmware default set remote control off.  If you're using a uni1 or Uni1 v2 remote and also has this problem, you can fix it by setting in vesc tool easily. 
After updating to 5.3firmware(or programming a coming Ubox v2 with 5.3 firmware), then set the remote in this way: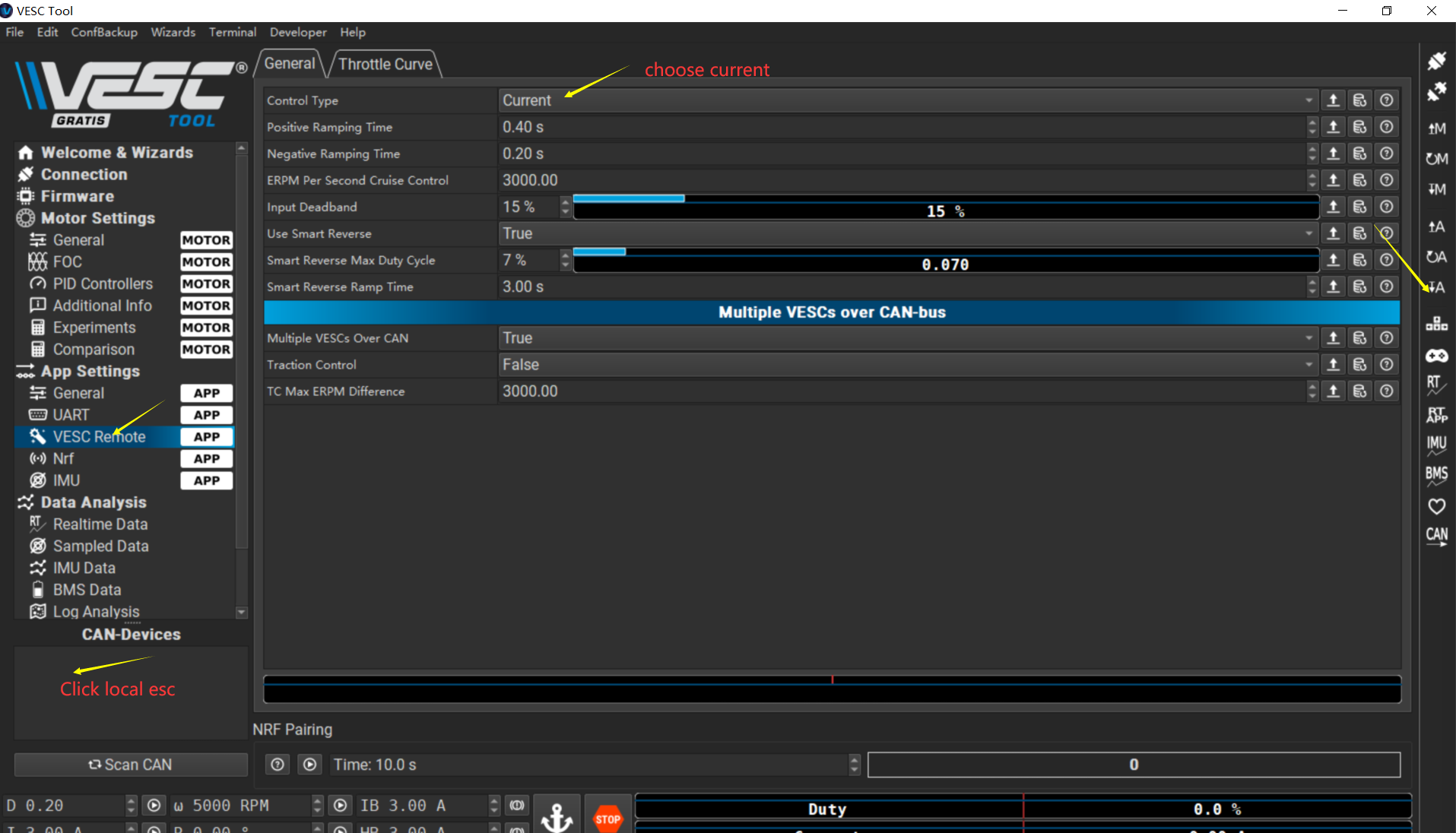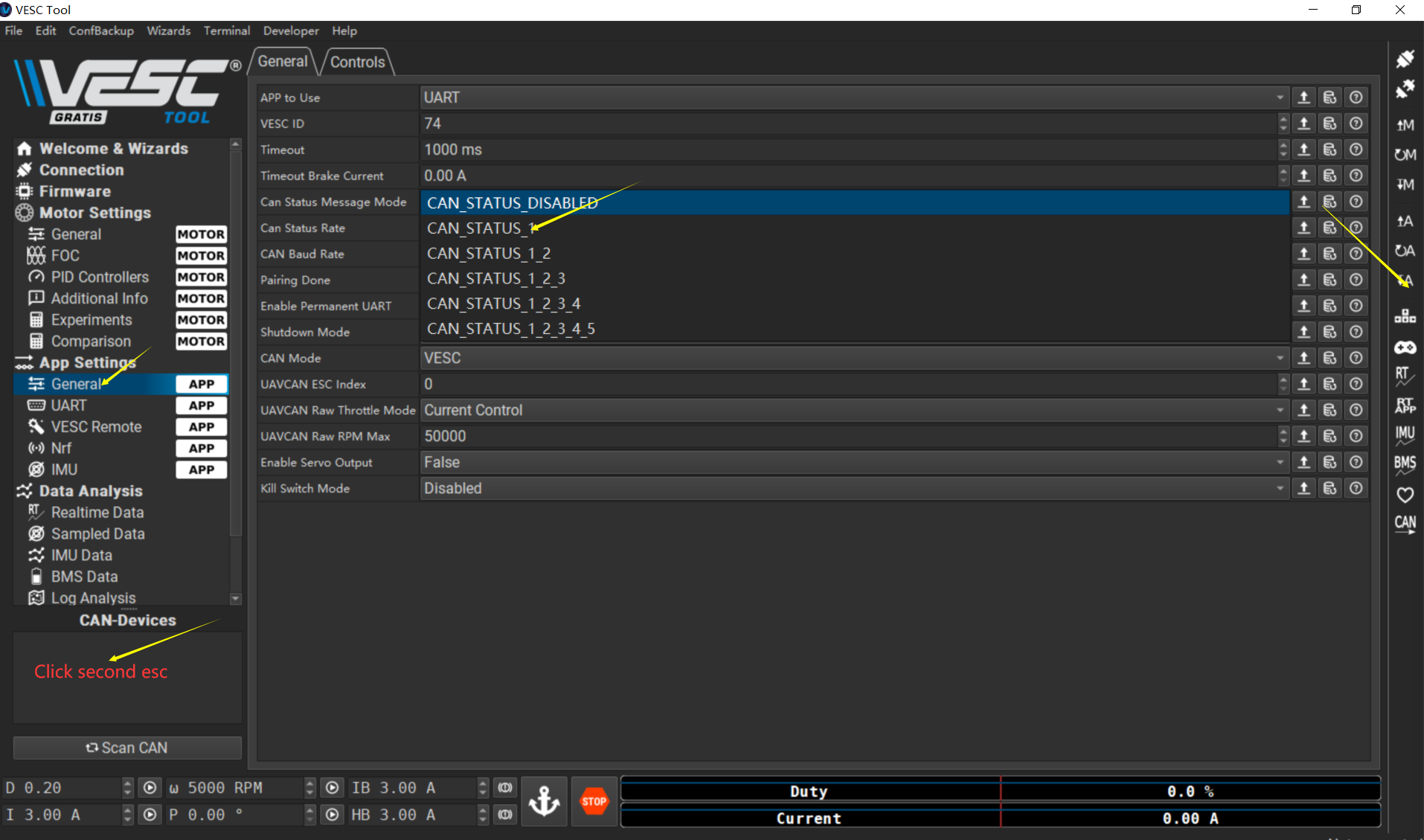 Attention: If you're using Uni1 V2(including old uni1 remote) remote, after above setting, still not work, please check your port config setting in remote.
eg. if your above local esc is ESCA,your above setting is actully only write in ESCA. Make sure your remote port config--UART to ESCA.  if your remote's port is UART to ESCB , then change it to UART to ESCA, or do the same above setting write in ESCB. 
If it can't fix your remote(Non Uni1 remote) in this way, please contact your remote seller for solutions.